Composite Fillings at Boiling Springs Family Dental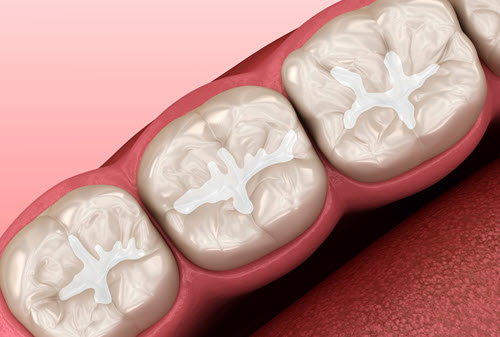 Composite fillings, often referred to as tooth-colored fillings, are a contemporary and popular restorative option in dentistry. These fillings are crafted from a blend of durable plastic resin and finely ground glass particles, resulting in a natural-looking material that can effectively repair teeth affected by decay, fractures, or minor damage.
The procedure involves removing the damaged or decayed portion of the tooth, followed by meticulous layering and shaping of the composite resin directly onto the tooth structure. A special light is used to harden each layer, ensuring a strong bond and enabling precise sculpting for a seamless integration with the surrounding teeth.
Composite fillings offer notable advantages, such as their ability to match the color of natural teeth, making them virtually invisible. They also require less removal of healthy tooth structure compared to traditional amalgam fillings. While they are typically ideal for smaller to medium-sized cavities, their aesthetic appeal, conservative approach, and effective restoration make them a preferred choice for individuals seeking both functional and cosmetic benefits in their dental treatments.

We Deliver World-Class Care with a Home-Town Feel
Boiling Springs Family Dental
210 Forge Road
Boiling Springs, PA  17007
Phone: 717-258-3858
Fax: 717-258-8458
Monday        –     8am – 5pm
Tuesday        –     8am – 5pm
Wednesday  –     8am – 1pm
Thursday      –     8am – 5pm
Friday            –    CLOSED