Digital Dental Scans (with iTero™) at Boiling Springs Family Dental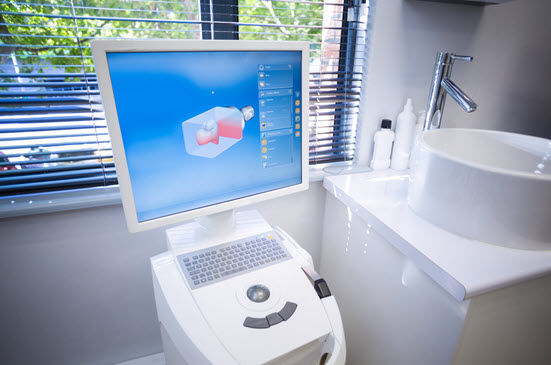 The digital iTero™ Scanner is a revolutionary tool in modern dentistry that transforms the process of taking dental impressions. This advanced technology replaces traditional putty-based impressions with a handheld wand that captures high-resolution 3D images of a patient's teeth and gums. The scanner's precision and speed enable accurate digital impressions, enhancing treatment planning for various dental procedures.
The iTero Scanner's real-time visualization allows dentists to assess the patient's oral structures from multiple angles, leading to improved diagnostics and treatment outcomes. These digital impressions are particularly valuable for creating custom-fitted appliances like crowns, bridges, and orthodontic aligners, including Invisalign.
Patients benefit from a more comfortable experience, as the iTero Scanner eliminates the need for messy molds and reduces the chance of retakes due to errors. With enhanced accuracy and efficiency, this technology not only streamlines dental workflows but also enhances patient satisfaction by providing faster, more accurate results. The iTero Scanner exemplifies the evolution of dental care through innovative digital solutions.
We Deliver World-Class Care with a Home-Town Feel
Boiling Springs Family Dental
210 Forge Road
Boiling Springs, PA  17007
Phone: 717-258-3858
Fax: 717-258-8458
Monday        –     8am – 5pm
Tuesday        –     8am – 5pm
Wednesday  –     8am – 1pm
Thursday      –     8am – 5pm
Friday            –    CLOSED