Dental Sealants at Boiling Springs Family Dental

Dental sealants are a proactive and protective dental procedure aimed at preventing tooth decay, especially in the grooves and crevices of molars and premolars. Comprising a thin, plastic-like coating, sealants are applied to the chewing surfaces of these teeth, creating a barrier that shields them from bacteria and acids responsible for cavities.
Sealants are particularly beneficial for children and adolescents, as their newly erupted permanent teeth are vulnerable to decay. The procedure is painless and non-invasive, involving cleaning and drying the tooth before applying the sealant material, which is then hardened with a special light. Once in place, dental sealants effectively seal off nooks that are challenging to clean through regular brushing and flossing.
By acting as a protective shield, dental sealants significantly reduce the risk of cavities and can last for several years with proper care. This preventive measure, when combined with good oral hygiene practices and regular dental visits, offers a valuable defense against tooth decay and supports long-term oral health.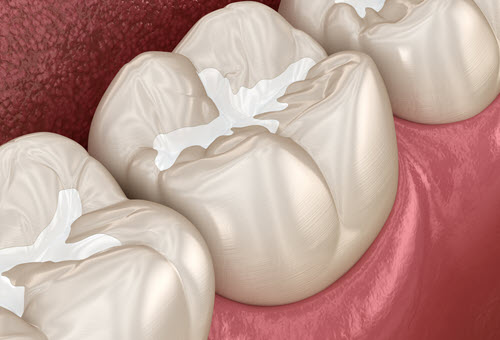 We Deliver World-Class Care with a Home-Town Feel
Boiling Springs Family Dental
210 Forge Road
Boiling Springs, PA  17007
Phone: 717-258-3858
Fax: 717-258-8458
Monday        –     8am – 5pm
Tuesday        –     8am – 5pm
Wednesday  –     8am – 1pm
Thursday      –     8am – 5pm
Friday            –    CLOSED