Simple and Surgical Extractions at Boiling Springs Family Dental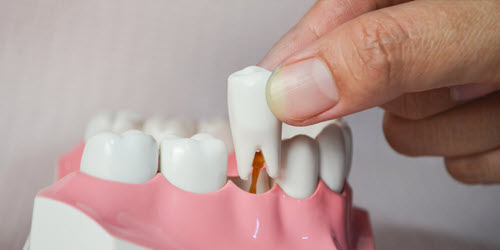 Tooth extractions are dental procedures involving the removal of teeth from the mouth. Simple extractions are performed on visible and easily accessible teeth. After numbing the area with local anesthesia, the dentist uses instruments to gently loosen and remove the tooth.
Surgical extractions are more complex and involve removing teeth that are broken, impacted, or not easily accessible. The dentist may need to make an incision in the gum, remove bone around the tooth, or section the tooth before extraction.
Both procedures prioritize patient comfort and may involve local anesthesia, sedation, or general anesthesia. After extraction, post-operative care is crucial for proper healing. Instructions include oral hygiene, diet restrictions, and prescribed medications.
Tooth extractions are performed to alleviate pain, prevent infection, and address dental issues. Dentists recommend extractions when other treatments are not viable or to prepare for orthodontics or restorative work.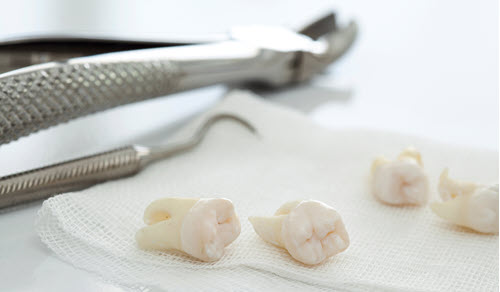 We Deliver World-Class Care with a Home-Town Feel
Boiling Springs Family Dental
210 Forge Road
Boiling Springs, PA  17007
Phone: 717-258-3858
Fax: 717-258-8458
Monday        –     8am – 5pm
Tuesday        –     8am – 5pm
Wednesday  –     8am – 1pm
Thursday      –     8am – 5pm
Friday            –    CLOSED