Our Doctors & Staff at Boiling Springs Family Dental
At Boiling Springs Family Dental, our dedicated team is committed to providing exceptional care with a personal touch. Led by skilled and compassionate dentists, our staff is passionate about your oral health and overall well-being. We take pride in creating a warm and welcoming environment where you and your family can feel comfortable during every visit. From our front desk team that greets you with a smile to our hygienists who ensure your comfort during cleanings, every member of our staff plays a vital role in your dental experience.
Get to know the faces behind Boiling Springs Family Dentistal, where our goal is to make your smile journey a positive and fulfilling one.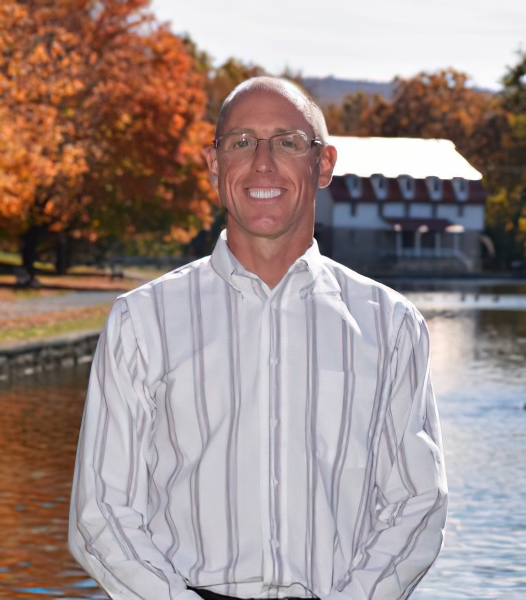 Dr. Casey J. Williams, DMD
Dr. Williams was raised in the Boiling Springs area, attending Monroe Elementary and Cumberland Valley High School (1986). He received his B.A. degreee in Chemistry-PreMed from Cedarville University, where he also competed in varsity Cross Country Running and Tennis. He then graduated from the University of Pittsburgh School of Dental Medicine in 1994, earning his Doctorate of Dental Medicine (D.M.D.). While at dental school, Dr. Williams achieved honors in the departments of Oral Surgery, Endodontics, and Restorative Dentistry. As well as serving in the Pittsburgh chapter of the Student Christian Medical and Dental Society, he co-founded the University of Pittsburgh Collegiate Cycling Team.
Dr. Williams is a member of the American Dental Association, American Academy of Cosmetic Dentistry, Academy of General Dentistry, and the Pennsylvania Dental Association. After serving as program chairman for continuing education in the Harrisburg Area Dental Society, there has since remained a strong dedication to furthering his skill and knowledge. He has completed extensive course work concentrating especially in the areas of Cosmetic Dentistry and Dental Implants. A graduate of both the Las Vegas Institute and the Dawson Center For Advanced Dental Studies, Dr. Williams' broad base of experience has been proven valuable to his patients here in Pennsylvania, and also in overseas dental clinics.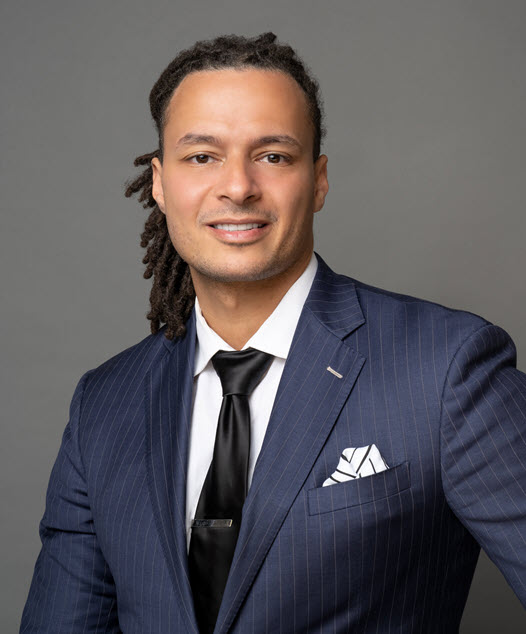 Dr. Daniel Syrianos-Robertson, DDS
Daniel Syrianos-Robertson, known to his patients and colleagues as Dr. Syri (Seer-Ree), has a list of experiences as long and as unique as his last name.  Dr. Syri was born on the island of Crete, and spent most of his formative years traveling the world, from ­shing in Anchorage Alaska to researching with NASA in Dakar Senegal, experiencing various cultures and people.  From the bustling city of Washington, D.C. to the ambling town of Fordyce, Arkansas, Dr. Syri has explored the United States, making Pennsylvania his latest home.
Dr. Syri received his B.S. in Mathematics and his B.S. in Physics from the illustrious Howard University with aspirations of seeing the world differently. He then graduated from Howard University with a Masters in Engineering as a Mechanical Engineer.  After a decade as a Mechanical Project Engineer/Reliability Engineer, Dr. Syri wanted to dedicate his time to personally helping people smile, having been inspired by his wife, Dr. Khalilah Syrianos-Robertson.
Dr. Syri has since been dedicated to the fi­eld of dentistry, having received his Doctor of Dental Surgery from the University of Maryland School of Dentistry in Baltimore, completing the clerkship in Oral Surgery, and streamlining access to care for Juvenile Youths throughout Maryland.  Dr. Syri's hobbies include traveling,
We Deliver World-Class Care with a Home-Town Feel
Boiling Springs Family Dental
210 Forge Road
Boiling Springs, PA  17007
Phone: 717-258-3858
Fax: 717-258-8458
Monday        –     8am – 5pm
Tuesday        –     8am – 5pm
Wednesday  –     8am – 1pm
Thursday      –     8am – 5pm
Friday            –    CLOSED