Invisalign at Boiling Springs Family Dental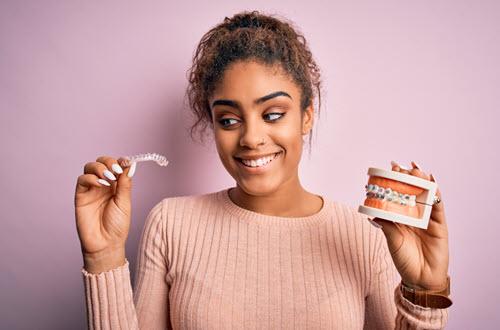 Invisalign® braces offer a modern and discreet approach to orthodontic treatment, replacing traditional metal braces with a series of clear, removable aligners. These custom-made aligners gradually and gently shift teeth into their desired positions, effectively correcting issues such as crowding, spacing, overbites, underbites, and crossbites.
Invisalign aligners are virtually invisible, making them a popular choice for individuals seeking a more discreet orthodontic option. They are crafted from smooth, comfortable materials that minimize irritation to the cheeks and gums. Their removability allows for easy eating, brushing, and flossing, ensuring better oral hygiene throughout treatment.
The Invisalign treatment process begins with a comprehensive assessment, which includes digital scans or impressions to create a customized treatment plan. Advanced 3D technology provides a visual preview of the anticipated teeth movement and final outcome.
Regular check-ups with the orthodontist track progress, and as patients switch to a new set of aligners approximately every two weeks, their teeth gradually align over the treatment period. Invisalign braces offer convenience, comfort, and effective results, enhancing both the aesthetics and functionality of the smile.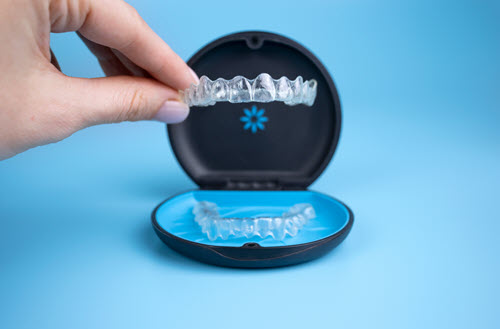 We Deliver World-Class Care with a Home-Town Feel
Boiling Springs Family Dental
210 Forge Road
Boiling Springs, PA  17007
Phone: 717-258-3858
Fax: 717-258-8458
Monday        –     8am – 5pm
Tuesday        –     8am – 5pm
Wednesday  –     8am – 1pm
Thursday      –     8am – 5pm
Friday            –    CLOSED