Oral Surgery at Boiling Springs Family Dental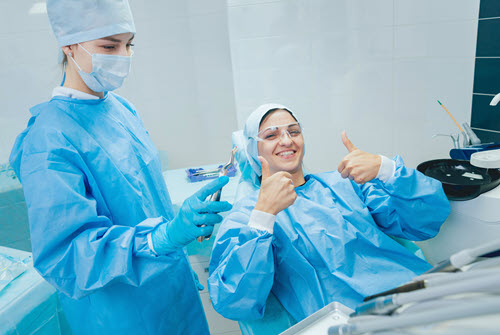 Oral surgery is a specialized branch of dentistry that involves surgical procedures to diagnose, treat, and manage various oral and maxillofacial conditions. It encompasses a wide range of interventions, such as tooth extraction, wisdom teeth removal, dental implant placement, corrective jaw surgery, and treatment of oral pathology. Oral surgery may also include procedures to address trauma, congenital anomalies, and temporomandibular joint (TMJ) disorders.
Oral surgeons are highly trained dental professionals who perform these complex surgical interventions. These procedures are often performed in a controlled environment, such as a dental office or a hospital setting, under local anesthesia, sedation, or general anesthesia. Oral surgery plays a crucial role in addressing both functional and aesthetic aspects of oral health, promoting proper bite alignment, improving oral function, and enhancing overall well-being.
We Deliver World-Class Care with a Home-Town Feel
Boiling Springs Family Dental
210 Forge Road
Boiling Springs, PA  17007
Phone: 717-258-3858
Fax: 717-258-8458
Monday        –     8am – 5pm
Tuesday        –     8am – 5pm
Wednesday  –     8am – 1pm
Thursday      –     8am – 5pm
Friday            –    CLOSED