Scaling and Root Planing at Boiling Springs Family Dental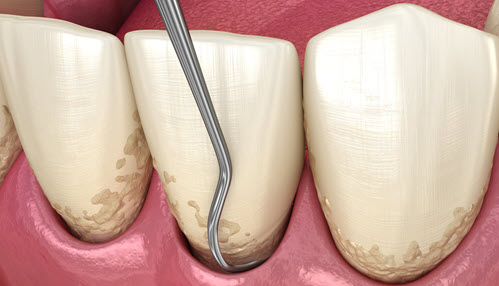 Scaling and root planing is a non-surgical dental procedure aimed at treating gum disease, also known as periodontal disease. It involves the removal of dental plaque, tartar, and bacteria from above and below the gumline, along with smoothing the tooth's root surfaces to encourage gum reattachment. This procedure helps to prevent further progression of gum disease, reduce inflammation, and promote healing. It is typically recommended for patients with early to moderate stages of gum disease, characterized by symptoms like bleeding gums, gum recession, and pocket formation.
Scaling and root planing can help improve oral health, prevent tooth loss, and create a healthier foundation for maintaining good dental hygiene. Regular follow-up visits and diligent oral care are essential for maintaining the benefits of this treatment.

We Deliver World-Class Care with a Home-Town Feel
Boiling Springs Family Dental
210 Forge Road
Boiling Springs, PA  17007
Phone: 717-258-3858
Fax: 717-258-8458
Monday        –     8am – 5pm
Tuesday        –     8am – 5pm
Wednesday  –     8am – 1pm
Thursday      –     8am – 5pm
Friday            –    CLOSED